Order number:

DFR0643

Manufacturer product ID:

DFR0643
INTRODUCTION The traditional relay module has complicated wiring and is not friendly to...
more
Product information "Gravity: Easy Relay Module"
INTRODUCTION
The traditional relay module has complicated wiring and is not friendly to beginners or students. The simple switch module simplifies the wiring method for connecting traditional relays. The input end is equipped with an adapter, which can be compatible with most power sources, battery boxes, DC power supplies, power bank, etc. While simplifying the wiring mode, the functions of relays NC and NO are retained, and the normally open and normally closed modes can be switched by simply adjusting the toggle switch.
DFRobot's latest easy relay module uses a standard Gravity sensor interface and supports a wide voltage input of 3.3V-5.5V, making it easy to connect with main control boards such as Arduino, control board, and so on. Meet your needs in control applications such as robot control, light control, smart home, security, etc.
Application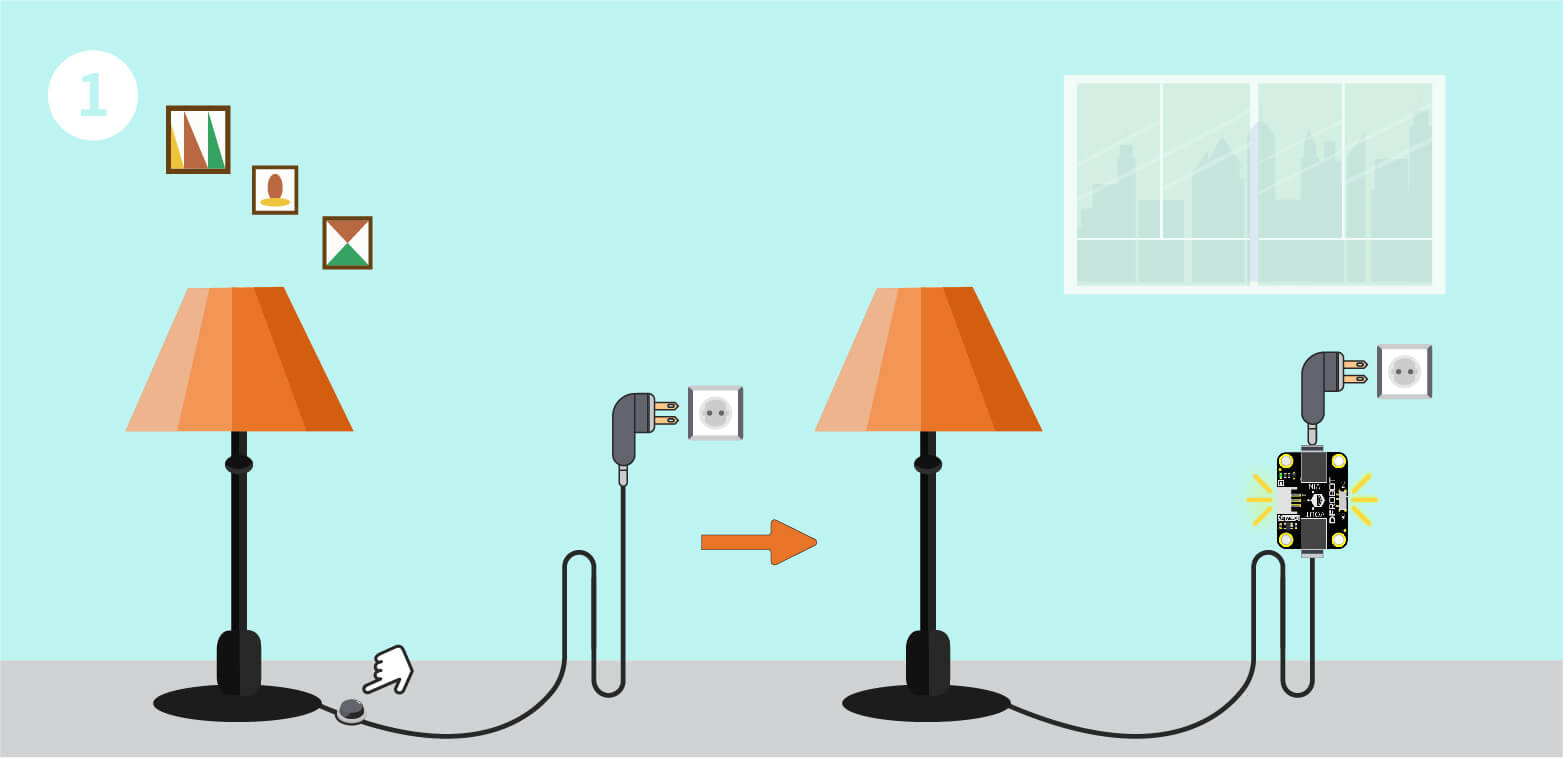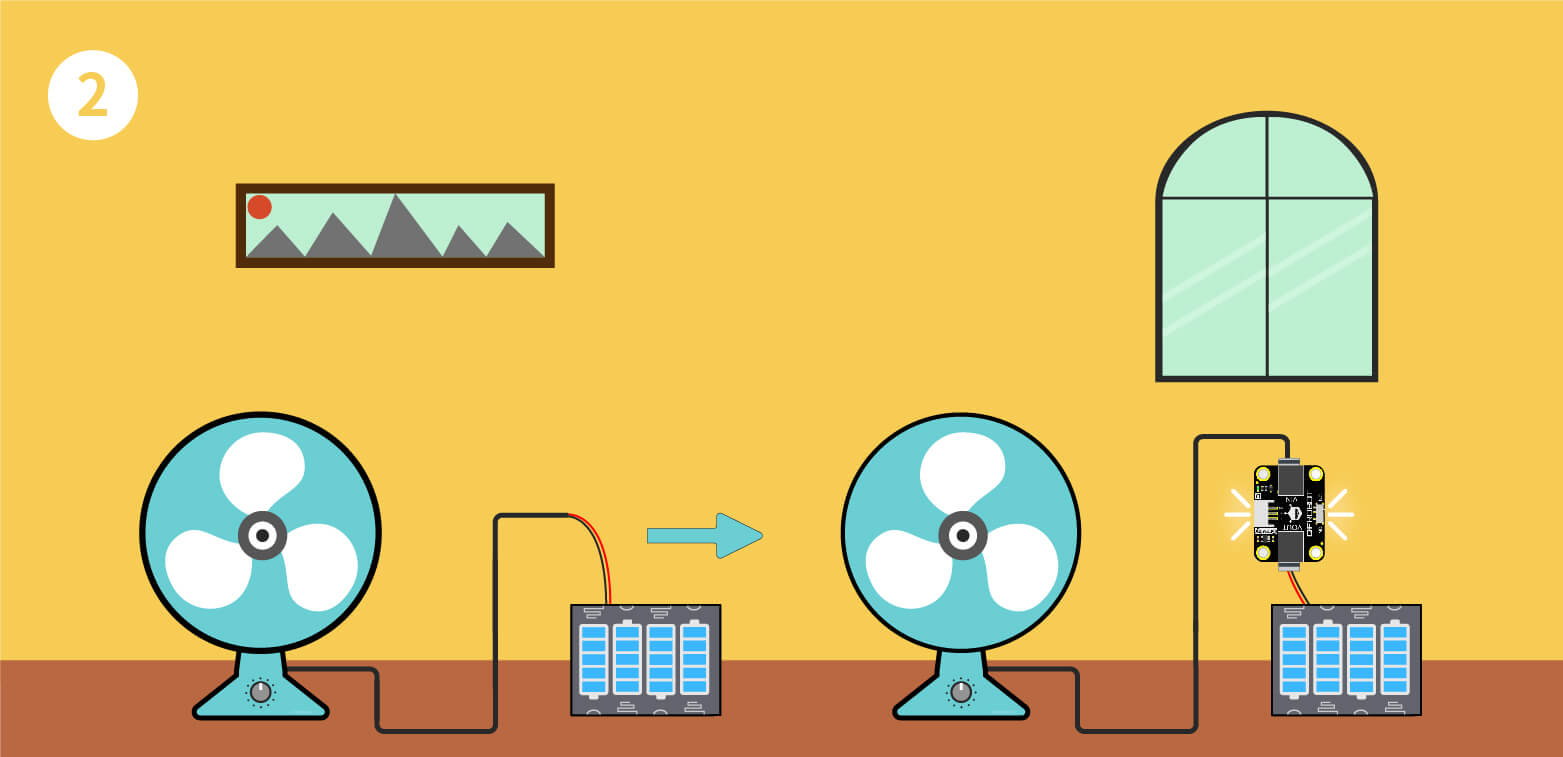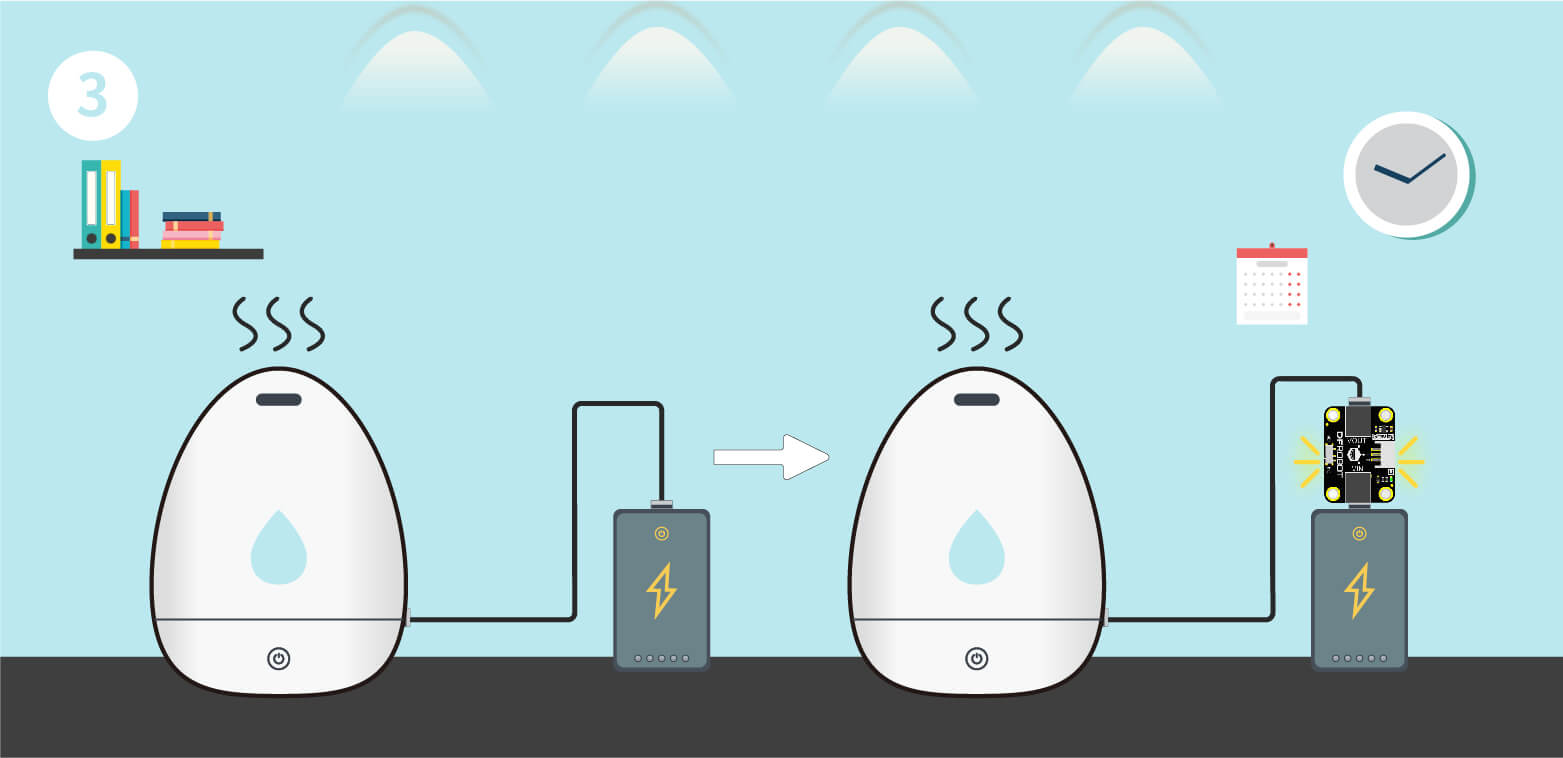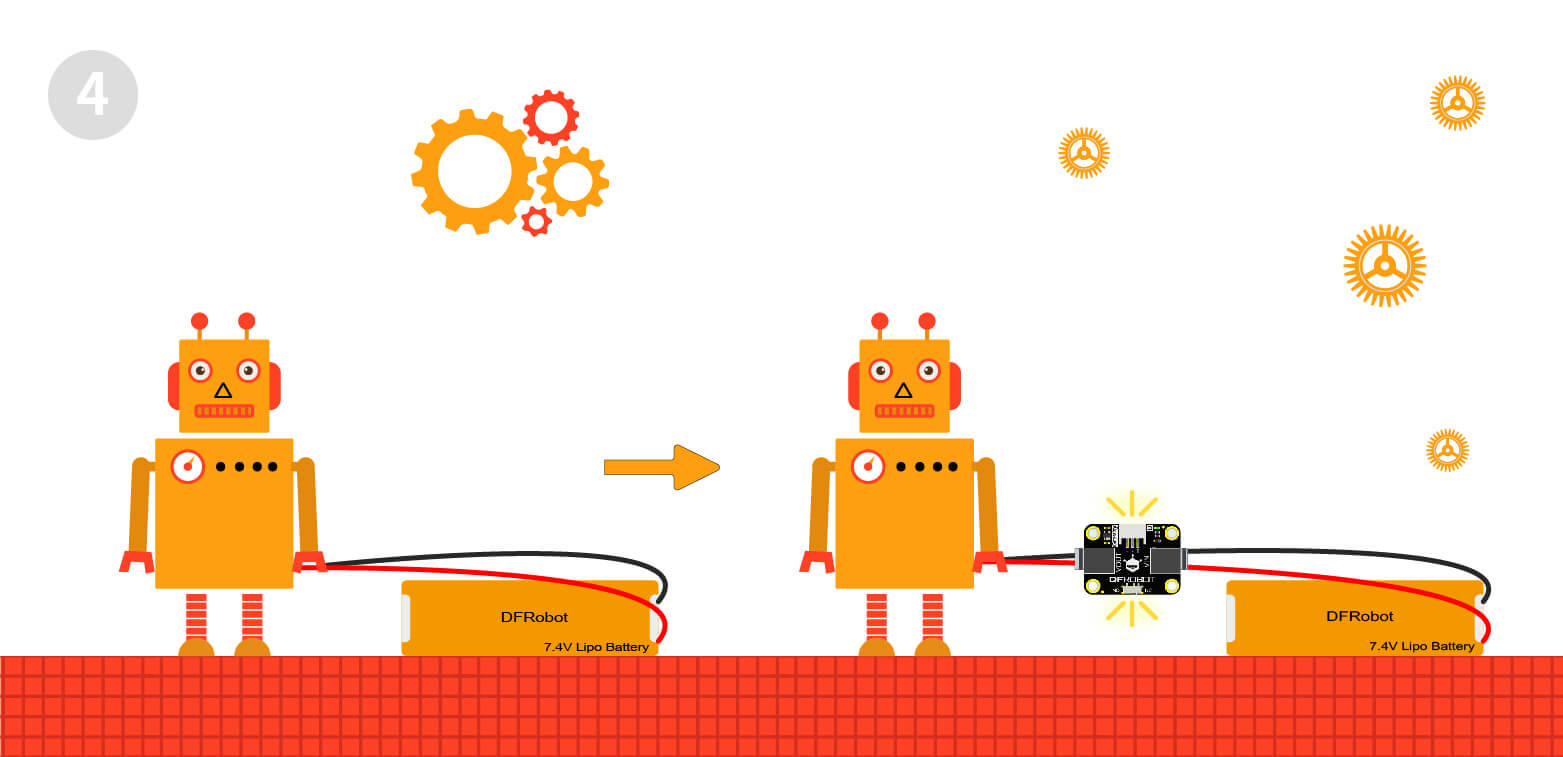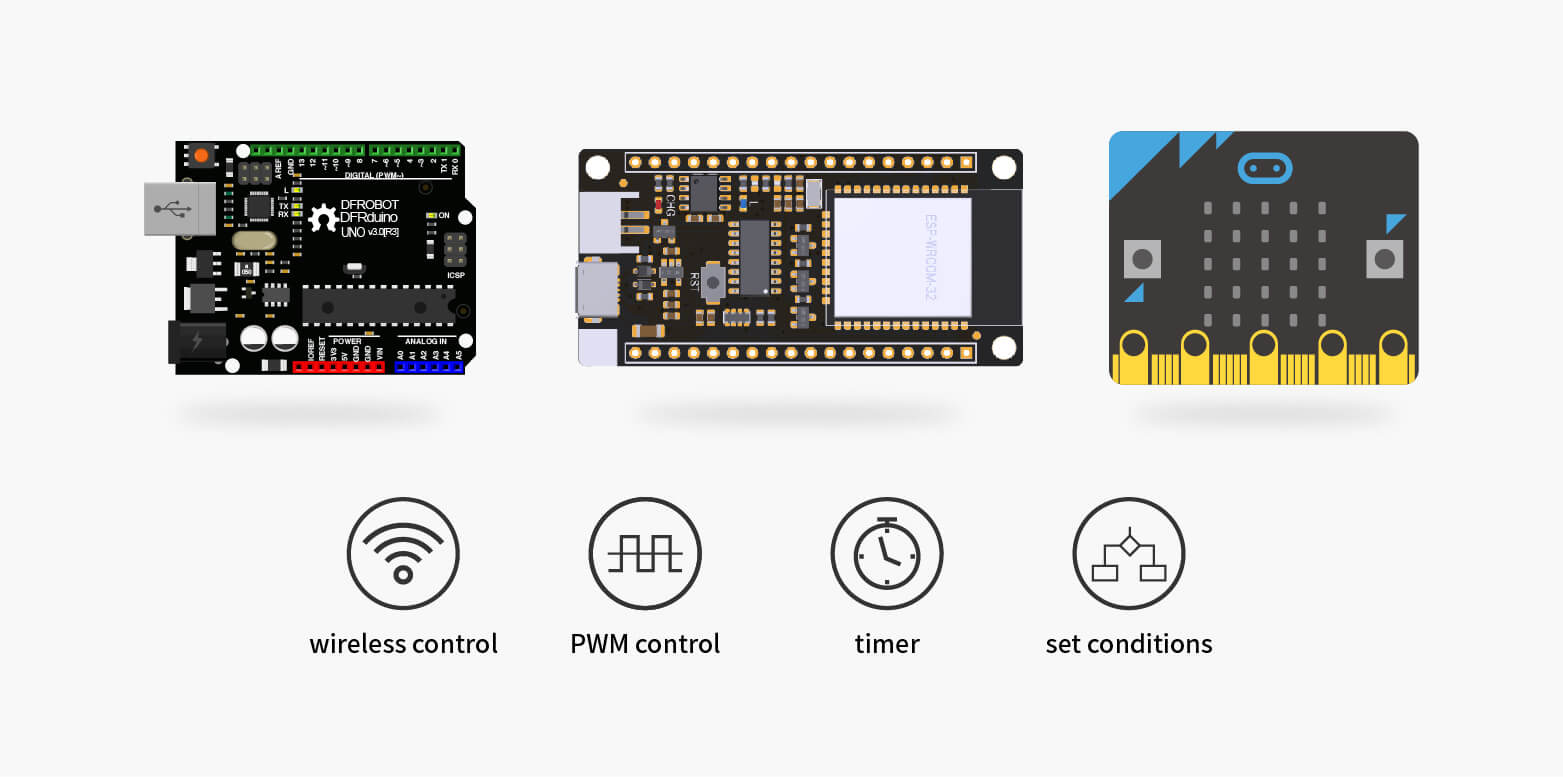 FEATURES
3.3 ~ 5.0V working voltage, wide voltage input, compatible with 3.3V control board, and 5V main control board.
Toggle switch to switch NC / NO mode easily, LED indicator shows output status.
DC2.1 input and output interface, with the included adapter, plug and play, suitable for most application scenarios.
SPECIFICATION
VIN operating voltage: 5V-30V
VIN operating current: 0A-2.5A
Logic power supply: 3.3 ~ 5.5V
Logic signal: 3.3 ~ 5.5V
Operating temperature: -55 ℃ -150 ℃
Switching characteristics: T (on) = 20us / T (off) = 50us
Switching frequency: 1kHz
Dimension: 37 * 27mm / 1.46 * 1.06in
SHIPPING LIST
Gravity: Simple Relay Module x1
Gravity digital sensor cable x1
DC2.1 power adapter male x2
DC2.1 male to male x2
DC2.1 female to USB male x1
DC2.1 female to USB female x1
Black acrylic base x1
Round head screw M3 * 8 (M3 * 8) x4
Related links to "Gravity: Easy Relay Module"
Read, write and discuss reviews...
more
Customer evaluation for "Gravity: Easy Relay Module"
Write an evaluation
Evaluations will be activated after verification.